About NPA: Partners
Phi Sigma Pi National Honor Fraternity
Cooperative Partner

About Phi Sigma Pi National Honor Fraternity
Phi Sigma Pi is a gender inclusive National Honor Fraternity based out of Lancaster, Pennsylvania. It was founded at the University of Central Missouri in 1916. Over the past 104 years, Phi Sigma Pi has experienced growth to over 6,000 Undergraduate Members at over 140 colleges and universities across the country. The Fraternity's mission is to empower our Members to be leaders of social service through our Tripod of three ideals: scholarship, leadership and fellowship.
To be considered for membership, students must be undergraduates who have completed at least one semester/quarter of college coursework and earned a minimum 3.0 grade point average. Membership is open to students in any major who have met the above requirements. Once inducted, Members attend weekly meetings and participate in several service projects, fundraisers and educational programs including Phi Sigma Pi's award-winning Leadership in Action program.
To learn more about the NPA's partnership with Phi Sigma Pi and receive a special offer worth $210, visit https://www.npa.org/PhiSigmaPi/
---
WiTS
Wireless Training & Solutions
Strategic Partner

Trusted, Vendor Neutral Wireless Experts
We are Wi-Fi Industry leaders!
Partnerships with our valued customers begin in our Wi-Fi trainings. This is where we build upon a foundation of trust & mutual respect. WiTS developed consistent processes that produce repeatable results. This is why our relationships with our customers are years long. We deliver quality service that yields dependable Wi-Fi! This saves businesses time, money & increases productivity.
Our next gen pro-service offerings modernize WLAN network design/deployment, maintenance, monitoring & troubleshooting.
WiTS professional services portfolio includes:
Wi-Fi Surveys

WLAN Enhancement
Wireless Health Check
New Network Design
Validation
Predictive
Wi-Fi Troubleshooting, Remediation
Wi-Fi Optimization
SME REMOTE Consulting
WiTS elevate Network Monitoring Service
Turn-Key WLAN Network Installation Services

Wi-Fi Design
Conduit & CAT6 Cabling
Installation
Network Configuration
Turn-Up, Testing & Validation, Documentation
Project Management

The WiTS Team can help!
LIVE REMOTELY or on-site, IN-PERSON
We offer LIVE REMOTE SME Consulting to our customers seeking vendor neutral Wi-Fi expertise & assistance with a Wi-Fi Site-Survey, Predictive Design Survey, Controller Review, etc. We have found this to be an extremely popular & beneficial solution for our customers that are seeking vendor neutral Wi-Fi guidance and assistance on Wi-Fi projects. It's like having a Wi-Fi expert on staff only when you need them.
We offer on-site, IN-PERSON professional services to our customers seeking a vendor neutral Wi-Fi Site Survey, Wireless Health Check Survey, New Network Design Survey, Wi-Fi Validation Survey (very popular from a 3rd party who is vendor neutral), Wi-Fi Troubleshooting & Remediation, Wi-Fi Optimization for existing hardware (NO MORE RIP & REPLACE).
CONTACT US:
WirelessTrainingSolutions.com
PHONE: Ryan Levy 720-775-7324
---
MR2 Solutions
Strategic Partner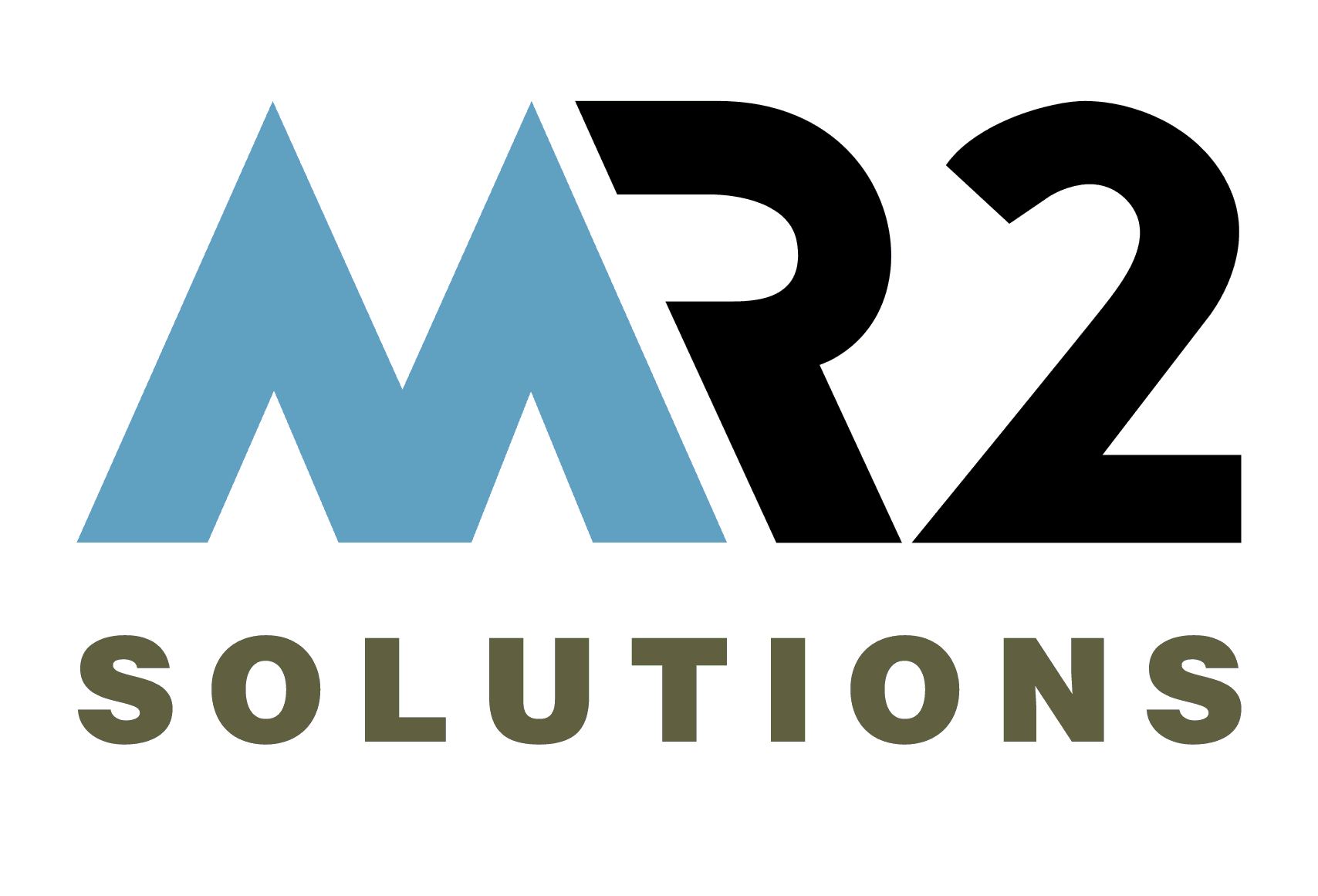 At MR2 Solutions, we recognize the many challenges that IT professionals are faced with today. Many are frustrated with the growing complexity of managing and supporting today's IT infrastructure.
IT Organizations are concerned about the shortage of IT talents and at the same time, IT professionals are tired of doing more with less – more projects in the pipeline, less time and overall resources to complete them. All the more, technology is always evolving and changing in a rapid pace that many are struggling to keep up. For these reasons, a growing number of companies are no longer interested in building, managing and supporting their own IT infrastructure.
As technology industries evolve to a consumption-based economy, companies are looking for solutions that are more portable, agile, resilient and elastic. They just want to consume IT resources and ensure productive end user experience.
At MR2 Solutions we represent over 150 cloud providers, over 1500 Colocations and data center providers, dozens of SDWAN, UCaaS and Security solutions in our portfolio as well as options for any hyperconverged technology that is right for any business.
Our goal is to select the best of breed technology solution for our customers:
With the right technology supplier
At the right price
For the right reasons
Visit mr2solutions.com for more information.
---
Agile IT
Strategic Partner

Agile IT – Doing IT Right the First Time
As the old saying goes, "If a job's worth doing, it's worth doing right". And Agile IT does IT right the first time. That's one of the many reasons why hundreds of companies have chosen Agile IT as their Agile IT Partner, and continue to do so.
Agile IT is a cloud-first managed services company and one of the top 100 Cloud Computing Solutions Providers in the world. A four-time Microsoft Cloud Partner of the Year, we offer flexible, best-in-class cloud managed services that go beyond the IT department. We're focused on building a community of customers that maximize cloud and SaaS services to drive their businesses through automation, agility, business insight and productivity.
At Agile IT, we help businesses align technical support and business strategy to deliver the right technology at the right time. It's why we were named to the 2017 CRN Next-Gen 250 list for the second time in four years, an award recognizing companies leading the next generation of IT and bringing key technologies to market before they become mainstream.
Headquartered in San Diego, California, we work with education, corporate, government and nonprofit customers since 2006.
A Tier Three member of the prestigious Microsoft Cloud Champions Club, Agile IT sits among the top 0.5% of the online services channel and is recognized as a best-in-class Microsoft Partner.
Visit agileit.com for more information.
---
YMcareers
Cooperative Partner

Match members with their next great job opportunity
YM Careers is the industry leader and most trusted career center platform for 20+ years and counting, bringing innovation to the niche career center industry and association market. We power the largest association network job board network in the world. Associations leverage YM Careers to provide a valuable member service, acquire and engage new members, and generate non-dues revenue by helping their industry employers find talent. YM Careers is part of the Community Brands association software suite, a complete set of solutions that helps member-based organizations increase revenue, improve efficiency and digitally engage members.
Visit jobs.npa.org to visit the NPA Career Board.
---
NPA welcomes partnership proposals from all organization that can add value to the NPA experience, and who have creative ideas for working together. Please direct all correspondence related to partnering with the NPA to the NPA Executive Director.

The NPA exists to provide the best possible resources and experiences for members to grow and excel in their careers and private lives. To meet these objectives, we work closely with strategic partners that believe in our mission and see the value in supporting the needs of our members. NPA partners come in all shapes and sizes. We work with leading trade magazine publishers such as Network Computing and Network World; industry trade shows such a NetWorld + Interop; a variety of companies that develop and market networking technologies, including Sun, IBM, Novell and many others; and educational institutions including major universities, colleges and technical schools around the world.